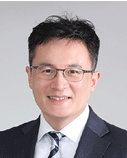 Patent Attorney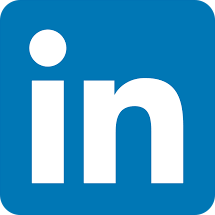 YungJoon KWON (Managing Partner)
He received his M.S. in Chemical Engineering and Life Science at Yonsei University. Also, he received his B.S. and M.S. in Engineering (Building Structure) from Hanyang University. Additionally, he obtained a Master of Laws (LL.M) from the prestigious Northwestern University School of Law (U.S.A.). He was acting as a member (consultant) of "The Central Pharmaceutical Affairs Council" of Korean Food and Drug Administration (MFDS). He was recently appointed to serve an advisory group, as its member, of Korean government Trade Commission (Korea Trade Commission). He is also acting as a member (consultant) of Korean government-KPAA joint advisory group to provide legal supports for "The Nagoya Protocol on Access to Genetic Resource and Benefit-Sharing".

He served in the 6th U.S. Cavalry BDE of the Eighth United States Army for 2 years. He has extensive experience of advising Korean clients about their overseas patent and trademark portfolios and of advising foreign clients about their Korean cases. He also has extensive experience of handling patent litigation and invalidation and representing domestic and foreign clients in such cases.

He counsels clients on the protection, enforcement, licensing and acquisition of patent, trademark, design, copyright and other intellectual property rights. His practice is focused on a wide range of technological areas, including chemical engineering, medical devices, energy technologies, mechanics, machinery such as automobile components, apparatus for producing and examining semiconductor and optical devices, and sensing apparatus as well as civil/architectural engineering and building materials.

He is a member of Korea Patent Attorneys Association (KPAA), Pharmaceutical Trade Marks Group (PTMG), European Communities Trade Mark Association (ECTA), International Trademark Association (INTA) and Asian Patent Attorneys Association (APAA).

He is acting as one of five commissioned Patent Attorneys assisting SMEs in their intellectual property right protection, of Ministry of SMEs and Startups of Korean government. He was acting as a public-relation Director of Korea Patent Attorneys Association (KPAA). He is a registered Technology Transfer Agent as well.